M5 Sürücüsüz Metro Hattı Avrupa'da 1., Dünya'da 3. Oldu!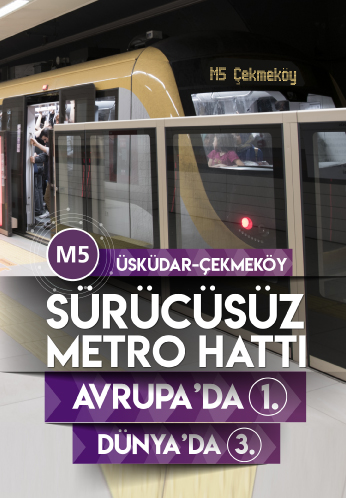 Publish Date

11.04.2022

Share
İstanbul'un Metroları Çocukların Resimleriyle Renklenecek !
İstanbul Büyükşehir Belediyesi (İBB) iştiraklerinden Metro İstanbul, 23 Nisan Ulusal Egemenlik ve Çocuk Bayramı etkinlikleri kapsamında çocukların çizdiği "İstanbul'da Geleceğin Ulaşımı" temalı resimleri metro istasyonlarında sergileyecek.
Türkiye'nin en büyük kent içi raylı sistem işletmecisi Metro İstanbul, 23 Nisan Ulusal Egemenlik ve Çocuk Bayramı coşkusunu çocuklar ile birlikte yaşamak amacıyla bu yıl ikinci kez çocukların resimlerinden oluşan bir sergi düzenliyor. Bu kapsamda, çocukların çizdiği İstanbul'da Geleceğin Ulaşımı temalı resimler 23 Nisan itibarıyla metro alanlarında yolcuların seyrine sunulacak.
Başvuru şartları
• Serginin teması "İstanbul'da Geleceğin Ulaşımı"dır. Bu tema ile ilişkisiz resimler değerlendirilmeyecektir.
• Sergiye her bir çocuğun tek bir resmi için katılım sağlanabilir. Aynı kişiye ait birden fazla resim gönderilmesi halinde eserlerin hiçbiri değerlendirmeye alınmaz.
• Sergiye katılım için son başvuru tarihi 18 Nisan Pazartesi günü 23.59'dur. Katılım için resimler bu tarihe kadar metro istasyonlarındaki istasyon amirliklerine teslim edilmelidir.
• Resimler 35x50 cm boyutunda resim kağıdına yatay çizilmiş, paspartusuz olmalıdır, çerçevelenmemeli ve etrafı süslenmemelidir.
• Resmin sağ alt köşesinde isim, soy isim, okul ve yaş bilgileri yer almalıdır.
• Resimlerde istenilen boya kullanılabilir. Ancak kağıtta boyanmamış alan kalmamalıdır.
• Bu kurallara uyan ilk 100 resim sergiye dahil edilecektir.
Tüm Etkinlikler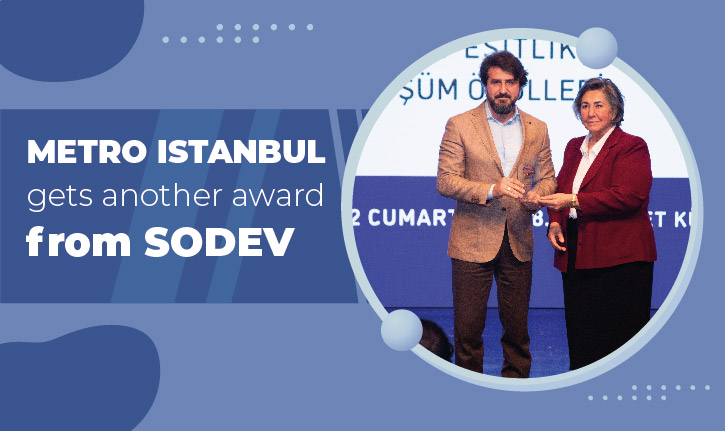 Metro Istanbul receives another award from SODEV in the field of gender equality
Metro Istanbul, one of the affiliate companies of Istanbul Metropolitan Municipality (IMM), received the "Best Practice for Gender Equality" ...
read more
---