Night Metro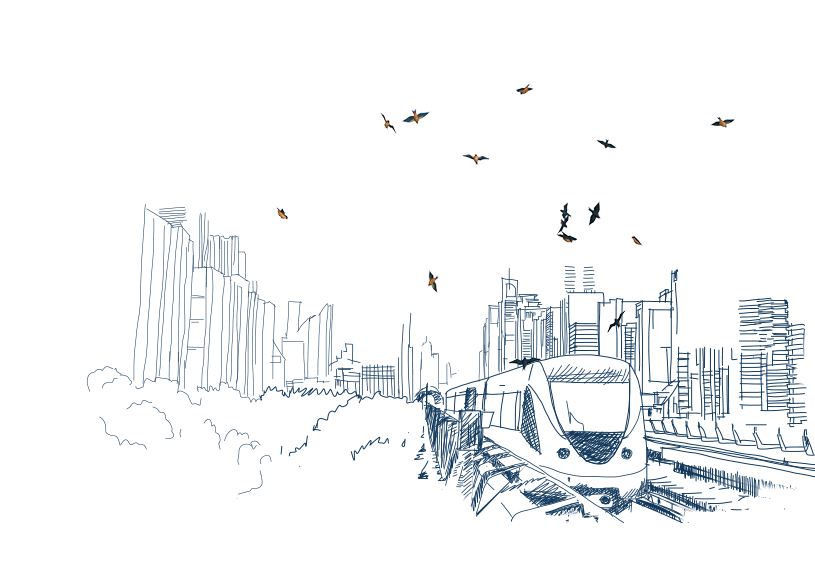 Istanbul is a vibrant city for 24 hours and people of Istanbul request "Night Services on Metro Lines". These facts are taken into account and it is decided to provide Night Metro services for 24 hours during weekends and official holidays.
Date of Initiation
• 30.08.2019
Operational Information
• Line Length : 99 Km.
• Number of Stations : 78
• Number of Vehicles : 100
• Operational Hours : 00.00 - 06.00
• Headway : 20 Mins.

Night Metro Lines:
• M1A Yenikapi-Ataturk Airport,
• M1B Yenikapi-Kirazli,
• M2 Yenikapi-Haciosman (Not in operation in between Sanayi Mahallesi and Seyrantepe Stations),
• M4 Kadikoy-Tavsantepe,
• M5 Uskudar-Cekmekoy,
• M6 Levent-Bogazici University/Hisarustu
When Does Night Metro Services Start, When does it End and what is the Headway?
Night Metro services are going to be provided on Friday and Saturday nights and the nights before public holidays with 20 minutes headway. Night metro is going to provide 66 hours uninterrupted service in its usual operation day followed by weekend night services whilst it provides 42 hours uninterrupted service during one-day public holidays according to this schedule. Night Metro operation starts at 00:00 with the beginning of weekend or public holiday and ends at 23:59 at the end of usual daily operation of the relevant day.
Why not all the lines are providing Night Metro Services?
Metro Istanbul assessed and evaluated all repair and maintenance activities, additional employment needs and all the relevant costs regarding the Night Metro System for some time. The system is an outcome of all this assessment and evaluation along with the data derived from previous 24 hours services or service extensions since 2016. The system is fictionalised taking journey demands of the lines and environmental impact evaluation of the routes into account and this is why some lines are not in Night Metro System. M3 Kirazli-Olimpiyat-Basaksehir Metro Line, F1 Kabatas-Taksim Funicular Line and Aerial Cable Car Lines are not in Night Metro System because of insufficient passenger demand and T1 Kabatas-Bagcilar, T3 Kadikoy-Moda and T4 Topkapi-Mescid-i Selam Tram Lines are not in Night Metro System because of environmental concerns, mainly noise pollution.
Rail systems other than the aforementioned lines are operated by other institutions and are not under our management or operation.
How are we going to operate during sports event and special event days?
During the days where Night Metro Operation is carried out uninterrupted for 24 hours and they coincide with the days which a Sports Event or a Special Event is held or the days where the operation hours are extended by Istanbul Metropolitan Municipality Council Decision then Night Metro services start at 00:00 on the designated Metro Lines without any hour and headway change. Remaining other lines out of the designated 6 lines are just going to provide extended services until the end of the extension time as it was carried out in the previous periods. Lines that are going to provide extended services only if there is a special occasion or it is announced otherwise and these are:
• M3 Kirazli-Olimpiyat-Basaksehir,
• T1 Kabatas-Bagcilar,
• T3 Kadikoy-Moda,
• T4 Topkapi-Mescid-i Selam
• F1 Taksim-Kabatas
How are we going to provide security services?
All of the stations of the 6 designated lines are going to provide service for 24 hours within the context of the project and same amount of security staff is going to be deployed as it was during the day shift. Command and Security Surveillance Centres of the relevant lines are going to operate under usual operational conditions. Some of the entry-exit points will be inaccessible during night operations in order to provide control and security services at the maximum level so our passengers will not have to worry about security. Our staff at stations will give necessary instructions about this practice. If you would like to find out more about the list of the accessible entry points please click here.
What are the changes in maintenance activities?
We attach great importance to our Maintenance Concept as Metro Istanbul to provide secure and comfortable journey for our esteemed passengers. We also place great importance on repair and maintenance of our tracks and lines so we can sustain high punctuality and success rate of our operations. We implemented some changes to our Maintenance Concept to eliminate any possible negative effects that Night Metro Operation might cause on our repair and maintenance works. We changed our routine and planned repair and maintenance works of the lines that are going to provide service at night for this reason. We used to carry out repair and maintenance works at weekends but we are going to carry out these works at weekday nights because of Night Metro Operation. We are going to perform repair and maintenance of the remaining lines that are not going to operate during night at weekends so we can sustain staff balance and work balance, and prevent possible malfunctions.
Night Metro Fares
We apply Double Fare Tariff on Night Metro that started on 30th August. DOUBLE FARE amount is deducted from the relevant travel card in accordance with its tariff when night metro service starts at 00:30. The system goes back to standard fare collection system after 05:30 when night metro services end.
Integration
Night Metro System is integrated with 8 bus lines that are operated by IETT (Istanbul Electric Tramway And Tunnel Establishments) within its Night Bus Network.