Human Resources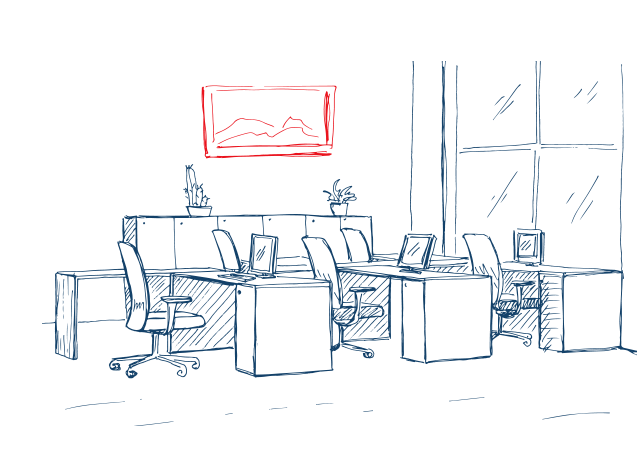 Metro Istanbul's human resource is the most important asset that leads it to success in attaining its goals. Underlying Metro Istanbul's Human Resources policy is its constant endeavour to maximize passenger satisfaction and maintain and promote its position as a leader in the field.
Metro Istanbul bases its strategies upon attaining global prestige, a sustainable quality and its understanding of customer satisfaction to drive up the standards of rail-based public transport. Accordingly, Metro Istanbul's Human Resources Department seeks to develop systems that would ensure continuous improvement and employee motivation and consequently, to implement them in line with corporate principles.
The belief that "the employees are the most important assets of the system" reveals the importance put on human resources at Metro Istanbul. Achieving to establish healthy and lasting relationship with its employees, Metro Istanbul has always been the enterprise preferred by skilful and successful youth. Assisting the development of youth it has incorporated into its body, and adopting the principle of working together for long years by encouraging them in these matters, Metro Istanbul has been a pioneer in introducing skilful employees to the industry.
With its firm faith in the fact that the path to success is paved with creating a team consisting of qualified professionals, the company aspires to work with quality-conscious, educated, dynamic, intellectual leaders and managers who are familiar with up-to-date technology, are open to improvement and change, infused with team spirit and initiative-taking skills, and consider it as a privilege to work for Metro Istanbul.
Human Resources Policy
Metro Istanbul's human resources policy can basically be formulated as:
The quest to implement the latest human resources systems that are compatible with corporate values and that could promote corporate objectives and strategies. Accordingly, it involves recruiting a qualified workforce by accurately identifying and analysing the required human resources needs, equipping the newly-recruited staff with professional and personal development training, and contributing to a higher corporate performance by associating personal objectives with corporate ones, ensuring performance improvement of employees and rewarding high performance.
Wage Policy
At Metro Istanbul, salaries are paid monthly and the staff also enjoys a quarterly bonus equivalent to their monthly salary. For the process of collective bargaining, negotiations are held biennially between the affiliated labour union Demiryol-Is and employer union MIKSEN, and salary increases are yearly awarded according to the terms of the resulting agreement. Position-based wage policy, on the other hand, applies to the management team who are not affiliated with the union.
Fringe Benefits
Metro Istanbul recruits and employs its entire workforce according to the Turkish Labour Code no. 4857. Accordingly, from the first day of recruitment, all their legal rights such as SSI premiums, unemployment premiums are paid over their accrued salaries, all of which are documented at the end of each month with the payrolls they receive.
Employees are provided with transportation service either through personnel service buses assigned to several routes or, in the case of the staff not taking service buses, by paying them sums equal to the price of a monthly commuter ticket. There is also a catering service which is provided by a subcontractor company in the cafeteria located at the company headquarters. For the staff working in shifts and unable to benefit from catering service, the price of their meals are included in their salaries.
Furthermore, at Metro Istanbul, various social and cultural activities are organized in order to promote employee satisfaction and motivation as well as a feeling of solidarity among the staff.
Training
At Metro Istanbul, all newly-recruited staff of the company receive an orientation training, which basically aims to effectively manage the job orientation process by providing them with insight into the company history, company organization and working practices, and acquainting them with the other personnel.
Metro Istanbul also offers vocational and personal development training programs designed to orient the development processes of its employees, improve the personal skills and qualities of employees, and contribute to corporate objectives
Training Services
For new railway operators to start operations or existing operators willing to improve service quality and productivity, Metro Istanbul offers training services that could comprehend each and every process of operations and maintenance activities.
Thanks to its experienced training team, advanced technological training tools and other related facilities, Metro Istanbul offers training services in the following areas:
• Operation Management
• Operations
• Driver Training
• Rolling Stock and Facility Maintenance