Mayor's Message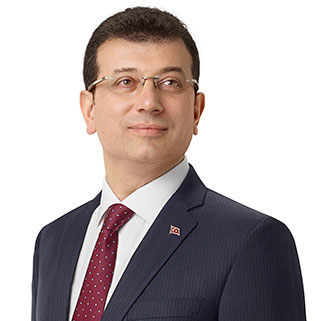 Istanbul is one of the most important metropolises in the world with its geographical, historical and cultural richness. We work day and night with our thirty subsidiary companies to provide services to this unique city and its citizens they deserve.

We are in an effort to raise and glorify our city in a manner which is worthy of its history and we are working to increase the life quality, peace and happiness of Istanbulites. For this purpose, we make plans and develop projects in all areas of life in the light of common mind, from urban development to transportation, infrastructure to the environment, health to education, sports to culture and arts. We are expanding the city's economy, creating job opportunities and redrawing the future of Istanbul with an efficient, effective and modern approach with the services our companies put into practice. We continue our services to facilitate and embellish life in Istanbul with our subsidiary companies that work with a sense of merit, loyalty to duty, care for the city and respect for people.
In addition to operating rail systems, we maintain and repair rail system vehicles, stations, fixed facilities and line infrastructures, electrical and electronic systems under the management of Metro Istanbul, and we are working on future metro projects to help Istanbul residents to get transportation that is more comfortable.

We will continue to carry out our services and investments in line with our priority to make Istanbul the most liveable city in the world and make our people happy. Our greatest strength and motivation will be your love, support and companionship as always.
Love and respect,
Ekrem IMAMOGLU
Mayor of Istanbul Metropolitan Municipality